---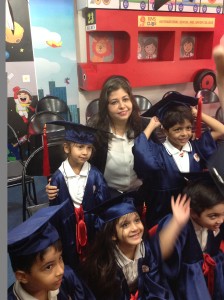 Previously, a graduate was someone who had completed a general requirement of education, but however today the world we live in has given it a completely new meaning. Today we more or less associate it with achieving something great, taking a big next step and in respect to little toddlers this is the relevance it plays, THE NEXT BIG STEP.
Graduating playschool is a big step and it separates us from being a toddler to being a child, our parents however look at this from a bigger perspective more into getting us ready to start studying and learning steps ahead.
On the main day, it's all speeches and sharing experiences and fun we had but as toddlers do it, to be honest it is very adorable and fun to see they experience them moving towards achievement. Teachers feel proud as their little students have matured from the journey they started to now where it is ending, of course to a bigger path.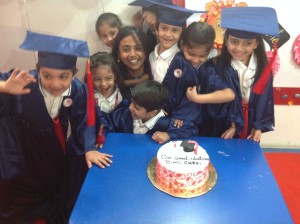 Every school has different ways of celebrating it, here at RIMS we have a ceremony where our cubs embrace their knowledge and present what they've learnt, more or less we see the progress from what they were and what they've become.
As we stand proud of a new beginning, our Little Oforward from SRKG  to Grade one. These little Ones that are receiving their first diplomas will be our future high school graduates, moving forward to yet another new beginning in their life.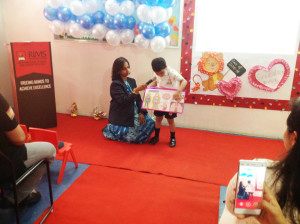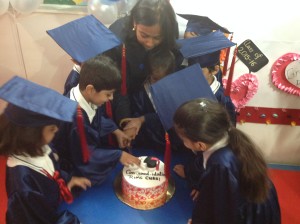 On 2nd May 2016 our RIMS Cubs celebrated Graduation day to pay tribute to the young ladies and gentlemen of tomorrow .The day began by welcoming the parents and a welcome speech by the preschool coordinator. The SRKG children walked the red carpet with full confidence and presented a surprise item for the audience.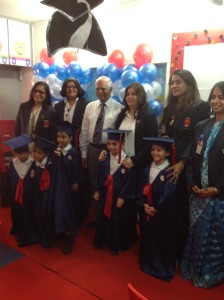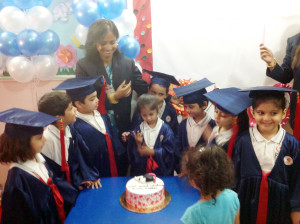 Each child spoke about the themes and project done in school with help of a ppt and a placard.
The parents were taken down the memory lane through a special moment's ppt which made the parents emotional.
The class of 2015-2016 looked smart in their capes and hats while they sang the graduation song and collected their certificates.
The special theme party was organized for the children. The children participated with full energy and enthusiasm.
The kids really enjoyed each and every moment of this prestigious ceremony and we wish them all the best for their entry into the primary section.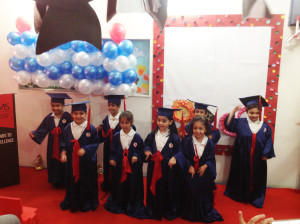 -Miss Nazia Khan
Pre-primary coordinator
Little Graduates ! – Ms. Nazia Khan